Dear Batman: Dealing With Grief During the Holidays
This week's guest columnist is Gotham City's Dark Knight Detective, Batman. This time of year his shadowy city is illuminated with bright, holiday lights. Those lights are meant to usher in a happy season of peace and joy. He knows though that they can cast a metaphorical shadow on people who are missing a dearly departed loved one. He is just such a person and has some advice on how to honor both the spirit of the holidays and a lost loved one.
Dear Batman,
I used to look forward to the holiday season. It was my favorite time of year, but this year will be my first Christmas without my daughter who passed away five months ago. I miss her every day, and now that feeling has intensified with the onset of the holiday season. Things that normally brought me joy, like putting up the tree with my family, are now incredibly painful.
How do I hold onto the spirit of the season, and deal with my overwhelming feelings of grief?
-Not, so Joyful Judy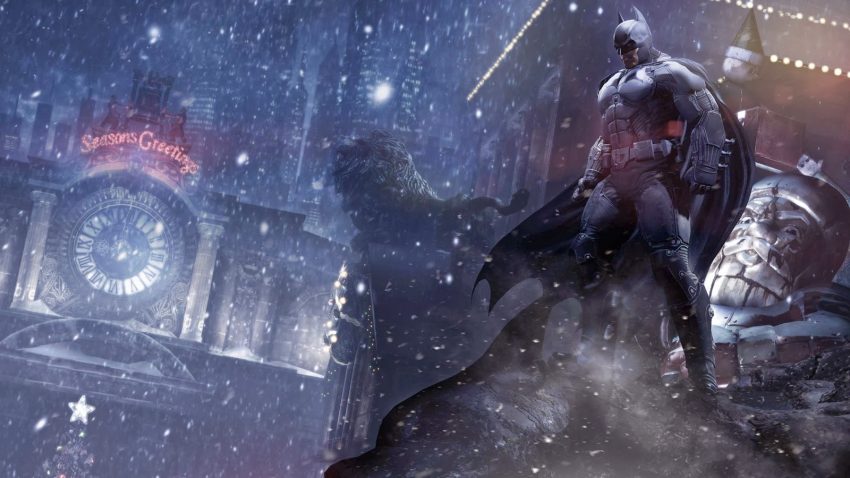 Dear Judy,
The holiday season may be a time of bright lights and cheer, but it's also a very busy time for me. Because darkness falls so early during December, I'm out longer and longer each night. On these busy nights, I see families and loved ones huddling together against the cold dark and taking comfort in the bonds that bind them together. So it's only natural that people would be reminded of the loved ones that are no longer with us. Even before Dickens wrote A Christmas Carol, the holiday season was a time of ghosts and ghost stories. And this time of year I often find myself haunted by the ghosts of the people I lost. There are a few things I've learned though to help me manage my grief and hold onto the spirit of the holidays.
The first and most important is you can't go it alone. This is always a hard thing for me. As a detective, I'm used to seeking out information on my own and relying on the other crimefighting skills I've acquired. So it can be very hard for me to ask for help. Fortunately, I have a family who understands this. I have a father figure who is there for me when I need to vent and has a gift for humor and levity that he uses to great effect when I cling too tightly to the darkness I patrol. I also have a number of colleagues I care for as if they were my own children. They've known me for a long time. They know that sometimes I just need someone to listen to me and that sometimes I need to be reminded of what I have and the good I've done.
I would also urge you to seek out and celebrate with friends. I know that, because of my mission, I'm not an easy person to be friends with, but I have some people in my life whose comradeship and perspective I value greatly.  My closest ones are two people who, like me, confront evil and darkness on a daily basis, but they never lose sight of the good in people. One is a woman whose global mission to promote peace and love keeps her quite busy. So we don't get to spend much time together, but when we do I'm inspired by her wisdom. The other is my friend from Metropolis. I get to see him a little bit more. I'll never let him know this, but his positivity and sense of decency are like a balm for my blistered soul. He usually comes to Gotham a couple times during the Holidays. He claims he's there on business, but I know it's to check up on me and see how I'm feeling. Just being around him helps and reminds me of why we celebrate the holiday season.
The other thing you can do is some acts of kindness and decency in your loved one's name.  That's why I do what I do. I lost people very dear to me at a young age, and when I find myself missing them the most, I like to think they'd be proud at what I've become. I know not everyone can do what I do, but this time of year there a lot of people who need help. Sometimes small acts of kindness can have the same impact as me and my colleagues in the Justice League. So I urge you to volunteer your time or resources to help people in need. It feels good and it really does help deal with the grief you feel. If our loved ones are capable of wanting anything for us it's that we maximize the time we have and use it to spread some kindness and joy. And ultimately, regardless of what you celebrate, that's what this season is all about: banishing the cold and darkness with the light and warmth of our shared bonds of humanity.