Book-Inspired Cocktails: "Mother Moon"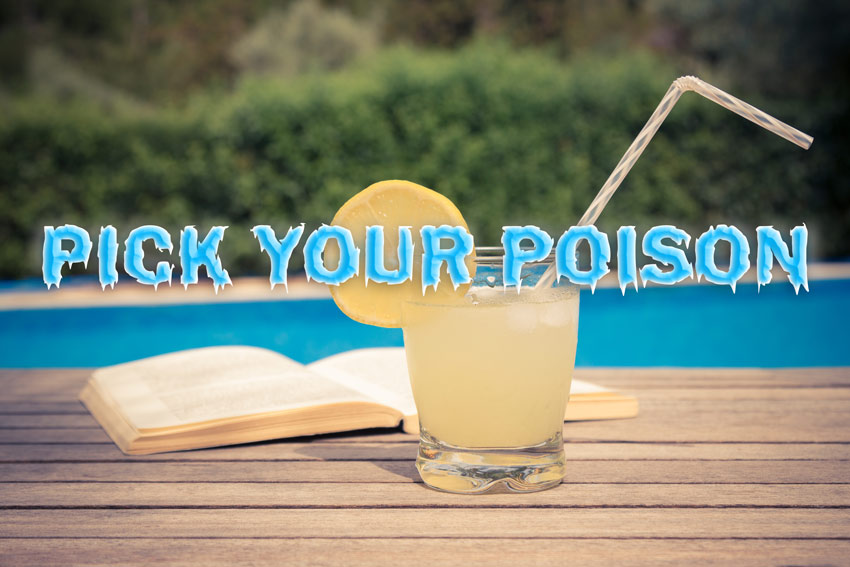 What do you do when you find yourself mixed up with a cult-like community on an isolated island run by a charming but terrifying leader?
Drink the punch with this week's Pick Your Poison—where we create a cocktail inspired by a recently published mystery, thriller, or crime novel—the "Mother Moon" cocktail, inspired by Rio Youers's horror-thriller Halcyon!
Halcyon by Rio Youers is a horror thriller about a cult-like community run by the enigmatic and terrifying Mother Moon. 
Halcyon is the answer for all Americans who want to escape, but paradise isn't what it seems. A beautiful island in the middle of Lake Ontario―a self-sustaining community made up of people who want to live without fear, crime, or greed. Halcyon is run by Valerie Kemp, aka Mother Moon, benevolent and altruistic on the outside, but hiding an unimaginable darkness inside. She has dedicated her life to the pursuit of Glam Moon, a place of eternal beauty and healing. And she believes the pathway there can only be found at the end of pleasure.
On the heels of tragedy, Martin Lovegrove moves his family to Halcyon. A couple of months, he tells himself, to retreat from the chaos and grind. He soon begins to suspect there is something beneath Halcyon's perfect veneer and sets out to discover the truth―however terrible it might be―behind the island and its mysterious founder, Mother Moon.
PICK YOUR POISON
"Mother Moon"
Ingredients:
2 oz. tequila
1 oz. triple sec
3-4 oz. cream of coconut
squeeze of fresh lime
coconut shavings (garnish)
lime twist (garnish)
How to make the cocktail:
Add the tequila, triple sec, cream of coconut, and a squeeze of lime to a mixing tin with ice.
Shake well.
Strain into a wide-rimmed cocktail glass or martini glass.
Cut a peel of a lime (careful to avoid the white pith), squeeze oils over the cocktail, and rub around the rim.
Top with coconut shavings as a garnish.
So have a few "Mother Moon" cocktails and don't forget to order your copy of Rio Youers's Halcyon today!