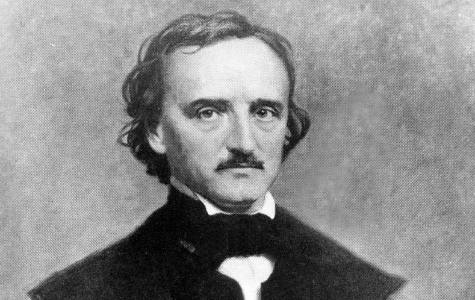 It's Halloween weekend, and all across America, folks are cashing in with events commemorating Edgar Allan Poe. An upscale restaurant in Denver will offer a four-course "Mask of the Red Death" dinner, to which guests are encouraged to wear "masquerade attire." Dorchester Brewery in Boston will debut its newest ale: Lenore Beer—named, the brewery says, for "Edgar Allan Poe's mistress." There's a one-man Poe show in Bend, Oregon; a Poe-themed open-mic night in Williston, North Dakota; an "Edgar Allan Poe Halloween Lock-In" for teens at the Warren, Michigan, public library; and much, much more.
Poe would love it. First, because he craved notoriety—and wasn't particular about what form it took. He once told a friend that he would pay $2,000 for anyone to spend the year attacking him in print.
More than that, Poe would appreciate the enterprising gimmickry. No one spent more time hanging out on the corner of Kitsch and Commerce.
Part of me objects to the association of Poe and Halloween for the way it perpetuates the colossal misconception that Poe's work centered on horror. On the other hand, Halloween is the perfect time to celebrate the real Poe because it's the time of trick or treat—and Poe loved nothing better than a trick.
Trickery, fakery, deception, hoaxing—this was Poe's real preoccupation. And, though few people realize it, the subject of most of his work.
Of the 68 tales he wrote, half are trickster stories. A number of them involve tricks by or on the devil. "The Devil in the Belfry" has Old Nick visiting the uptight denizens of Vondervotteimittiss and messing with the village clock. "The Duc de L'Omelette" tells of a snobby aristocrat who dies and goes to hell, but after finding Satan's furnishings beneath his standards, he finagles his way out.
"The Purloined Letter" is actually a trickster story. Take out Dupin's extended malarkey (which he himself calls "spurious profundity"), and what's left is the detective using a trick to get revenge on a rival and take the prefect of police for 50,000 francs.
In "Mystification," the trickster is a character who, more than any other, captures the real Poe. Von Jung is a brilliant university student whose schoolmates believed was incapable of a joke but was, in fact, "continually enveloped in an atmosphere of whim." The tale should be called, "A Portrait of the Artist as a Con Man." Poe was also kindred to the narrator of "Diddling," who believed that the joy of conning someone was life's greatest pleasure.
Poe didn't just write about cons, many of his tales are cons themselves—a dazzling array of hoaxes, gags, and games:
Outright hoaxes: Such as the front-page story in The New York Sun about a supposed manned balloon flight from Britain to the United States.
Pranks: Stories that at first appear factual but end in obvious gags. Check out "The Premature Burial" and "Morning on the Wissahiccon," but my favorite is "The Facts in the Case of M. Valdemar." It seems to tell a serious story about a man who dies while under hypnosis and describes what he discovers "on the other side." It ends in shameless gross-out humor.
Catch-me-if-you-cans: These are tales in which something odd is going on and readers have the chance to guess what. Not-to-be-missed examples include "The Spectacles," "The System of Doctor Tarr and Professor Fether," "Thou Art the Man," and "The Unparalleled Adventures of Hans Pfall." "The Gold-Bug" fits in this group too, but most modern readers don't get to play the game because they know what it's about before they start to read.
And I haven't even talked about the spoofs that Poe's contemporaries took seriously—and which some readers still do.
Finally, there are the fake tales of terror, but that's a subject for another time.
Most of these stories are little known or hardly known at all. It's only the same handful of tales that keep being anthologized. Those are what we judge Poe by—erroneously. Check out the larger body of his work, and discover what the real Edgar A. Poe is all about.
Then, share them with your friends. It's long past time the mythical morbid Poe was laid to rest.
See also: Poe's "Tell-Tale Heart": Why Are These Men Laughing?
---
Susan Amper, author of How to Write About Edgar Allan Poe, still mourns the loss of her Nancy Drew collection.