The Sleepwalking Defense: How I Incorporated True Crime into my Historical Novel
A sleepwalking defense could never hold up in court today, but in 1846 Boston, it worked for Albert Tirrell...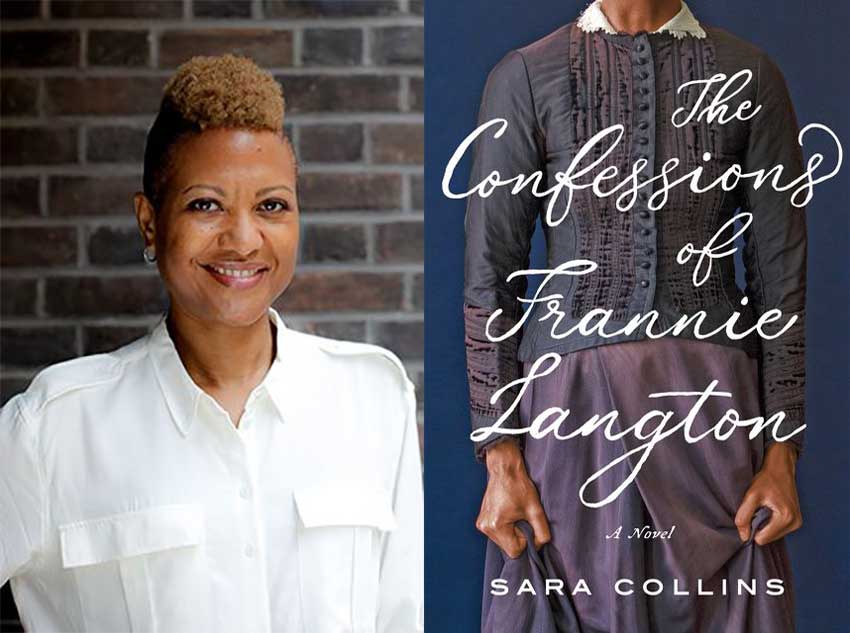 For a writer, obsessions are more useful than ideas. One of mine is true crime. I'm a sucker for it. As a teen, my copy of Helter Skelter, Vincent Bugliosi's account of prosecuting the Manson murderers, was thumbed to the point of disintegration, and I'll Be Gone in the Dark, Michelle McNamara's exploration of her own obsession with uncovering the identity of the Golden State Killer, was one of my favorite reads of 2018. True crime plumbs the best and worst of what it means to be alive, the ways in which we fail to tell each other the truth. Like the best fiction, it is steeped in themes that chart human nature, the greatest of these being love—with all its dark undercurrents of mania, jealousy, and rage. Excellent novels have grown from seeds planted by it, Margaret Atwood's Alias Grace being a prime example. Many of the best books, like In Cold Blood, do away with the distinction between true crime and novel entirely.
So it made sense when crafting my own novel, a fictional account of a Jamaican woman in 19th century London accused of murdering her employer and his wife, for me to mine accounts of real crimes in search of raw material. One case, in particular, runs right through the backbone of my protagonist's defense: the murder trial of Albert Tirrell. Tirrell was arrested in Boston in the spring of 1846, charged with murdering Mary Ann Bickford, a prostitute with whom he'd been conducting a long and scandalous affair. She'd been found at her boarding house, throat slashed,  a bloodied razor lying next to her on the bed. The circumstantial evidence weighed heavily against Tirrell: he had been intercepted trying to flee the U.S;  witnesses recounted seeing him with Bickford earlier that night, and then attempting to bargain with a stable-hand for a horse and carriage.
But it was Tirrell's defense that was fascinating to me: an example of something that might have been swallowed in the 19th century but which no jury would stomach now. His counsel, Rufus Choate, argued that Tirrell must have been sleepwalking at the time he committed the crime, that a person in a somnambulistic trance could have committed murder without the requisite degree of consciousness of his actions: "Alexander the Great penned a battle in his sleep… Even Franklin was known to have arose and finished, in his sleep, a work that he had projected before going to bed… Evidence will be produced to show that it had pleased Almighty God to afflict the prisoner with this species of mental derangement." He went on to introduce evidence that Tirrell had been a sleepwalker all his life, even going so far at one point as to draw a knife on one of his cousins, as well as medical evidence about the effects of somnambulism. The jury deliberated for two hours before finding Tirrell not guilty.
Much like a lawyer's closing argument, a novel is nothing more than an exercise in persuasion. Novelists and lawyers know that truth is the most persuasive tool, so they'll take it where they find it. When I came across the account of Tirrell's trial, I knew I'd found a cornerstone for the trial chapters of my own novel, one that might add a degree of verisimilitude to something that would no doubt appear fanciful to 21st-century eyes. It was precisely the kind of thing you can't make up, and you often find only when searching for something else.
Research should work its way into a novel by burrowing deep, coming to the fore only on those rare occasions when it connects directly with character or plot, moving both forward. The Tirrell case drove mine forward. During the course of my novel, my protagonist slips into laudanum addiction, claiming not to remember either of the murders of which she's accused, due to having taken "an excess of opium." She's sure she was asleep, that it was "all black." I decided that her lawyer could easily enough find a medical man in Georgian London willing to make the link between intoxication and somnambulism, putting forward a similar defense: "The person affected can still have the will to act but the moral nature is entirely wanting, because they have lost the regulating power of their own minds."
As is often the case, when I looked fresh at later drafts I saw that the material I'd gleaned from Tirrell's case had settled right into the substrata of my novel, making serendipitous connections elsewhere, like water through sand. My protagonist had been enslaved in Jamaica before coming to London, and she argues against the idea which held sway during the period, that slaves were automata; that, as Charlevoix said, one could "wind them up and make them move." In the end, she describes her own defense as closer to magic than science: "…a black shade drawn down by sleep or intoxication then a kind of dreaming madness in its wake. That was your own spell, to make them think me an automaton, a zombi." The thing I'd found by accident proved to be the perfect metaphorical fit.
About The Confessions of Frannie Langton:
All of London is abuzz with the scandalous case of Frannie Langton, accused of the brutal double murder of her employers, renowned scientist George Benham and his eccentric French wife, Marguerite. Crowds pack the courtroom, eagerly following every twist, while the newspapers print lurid theories about the killings and the mysterious woman being tried at the Old Bailey.
The testimonies against Frannie are damning. She is a seductress, a witch, a master manipulator, a whore.
But Frannie claims she cannot recall what happened that fateful evening, even if remembering could save her life. She doesn't know how she came to be covered in the victims' blood. But she does have a tale to tell: a story of her childhood on a Jamaican plantation, her apprenticeship under a debauched scientist who stretched all bounds of ethics, and the events that brought her into the Benhams' London home—and into a passionate and forbidden relationship.
Though her testimony may seal her conviction, the truth will unmask the perpetrators of crimes far beyond murder and indict the whole of English society itself.
---
Comment below for a chance to win a copy of The Confessions of Frannie Langton by Sara Collins!
To enter, make sure you're a registered member of the site and simply leave a comment below.
The Confessions of Frannie Langton Comment Sweepstakes: NO PURCHASE NECESSARY TO ENTER OR WIN.  A purchase does not improve your chances of winning.  Sweepstakes open to legal residents of 50 United States, D.C., and Canada (excluding Quebec), who are 18 years or older as of the date of entry.  To enter, complete the "Post a Comment" entry at https://www.criminalelement.com/the-sleepwalking-defense/ beginning at 10:00 a.m. Eastern Time (ET) May 22, 2019. Sweepstakes ends at 9:59 a.m. ET June 5, 2019. Void outside the United States and Canada and where prohibited by law. Please see full details and official rules here. Sponsor: Macmillan, 175 Fifth Ave., New York, NY 10010.