The Most Anticipated Mysteries and Thrillers of 2022
Somehow, despite what feels like mounting evidence to the contrary, we've nearly arrived at 2022. And while we're still in denial, it seems all but certain to happen. So rather than sulk, we've decided to take a look at more than 50 of the most highly anticipated mysteries and thrillers hitting shelves between January and June of 2022. With a mix of buzzy debuts, long-running series, culinary cozies, historical mysteries, and serial killer thrillers, one thing is clear: we have a lot of reading to do.
Let's do it!
Reckless Girls by Rachel Hawkins (1/4/22)
In 2021, Rachel Hawkins delivered the New York Times bestseller The Wife Upstairs, and now, we're ringing in the new year with her latest novel, Reckless Girls—a deliciously wicked gothic suspense set on an isolated Pacific island with a dark history.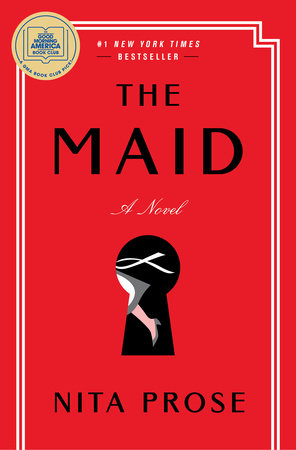 The Maid by Nita Prose (1/4/22)
Do you love to play Clue? Are you impatiently waiting for the Knives Out sequel? Then this one's for you! A charmingly eccentric hotel maid discovers a guest murdered in his bed. Solving the mystery will turn her once orderly world upside down in this impressive debut.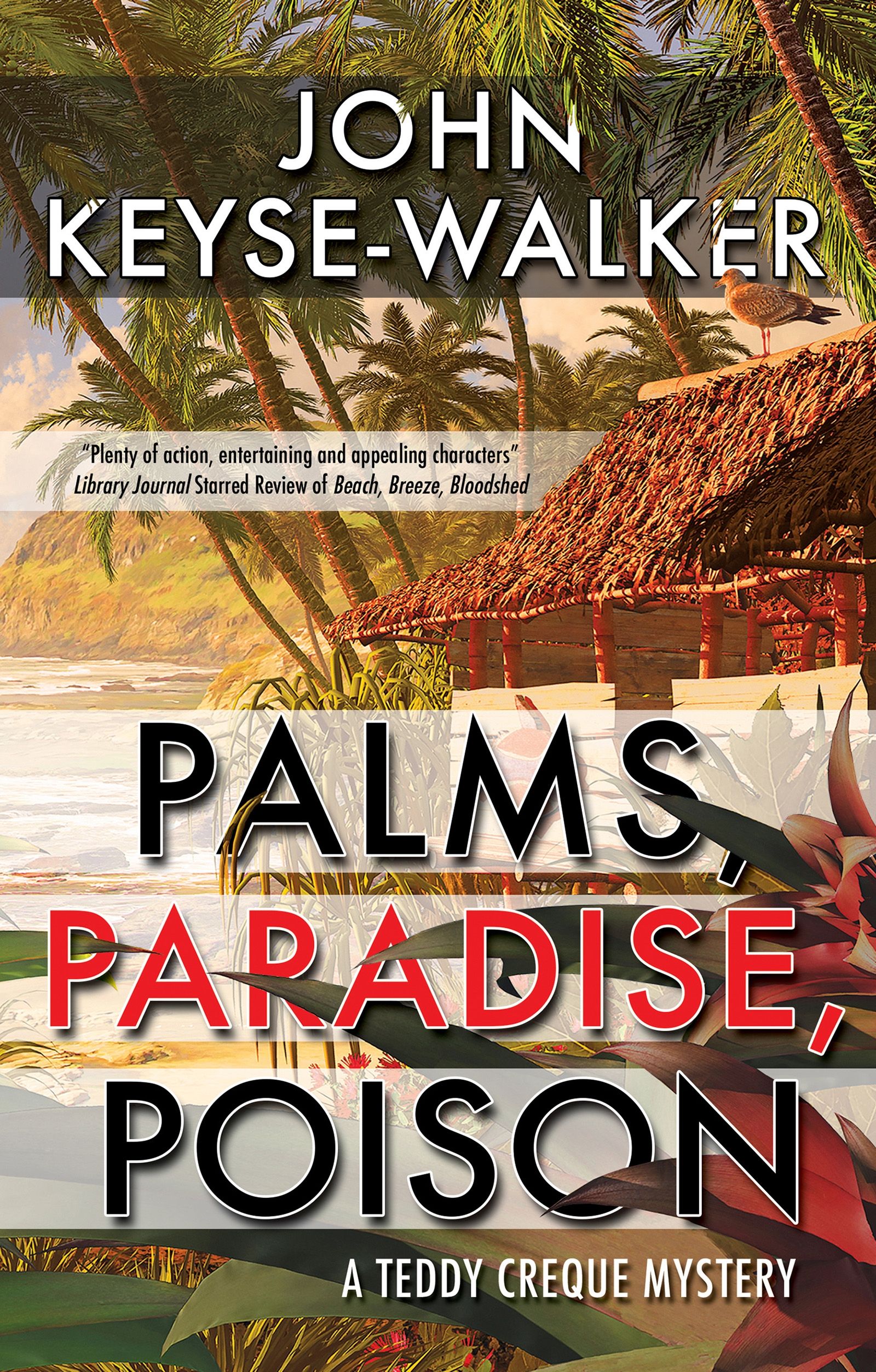 Palms, Paradise, Poison by John Keyse-Walker (1/4/22)
We've been (not so) patiently waiting for the return of Constable Teddy Creque who was last seen in Beach, Breeze, Bloodshed, and we're thrilled to jump back into this charming series. Teddy, the sole police officer on the tiny, sun-soaked island of Anegada, is used to weathering storms. So when Hurricane Leatha hits the Caribbean with brutal force, his main concern is keeping the island's two hundred residents safe. He's ready for the power to go out and for the phones to go down, but when the Royal Virgin Islands Police Force headquarters call to inform him of a dangerous escaped prisoner, he suddenly realizes he has a lot more to worry about than the weather…
A Flicker in the Dark by Stacy Willingham (1/11/22)
In this buzzy debut from Stacy Willingham—that will soon be an HBO Max series produced by Emma Stone!—comes a lyrical thriller about Chloe Davis, who was twelve when six teenage girls went missing in her small Louisiana town. By the end of the summer, her own father had confessed to the crimes and was put away for life. Now, when a local teenage girl goes missing, and then another, that terrifying summer comes crashing back. Is she paranoid, seeing parallels from her past that aren't actually there, or for the second time in her life, is Chloe about to unmask a killer?
Find Me by Alafair Burke (1/11/22)
With recent New York Times bestselling hits like The Better Sister and The Wife, Alafair Burke needs no introduction. If you enjoy a twisty amnesia mystery, order yourself a copy of Find Me right now. In Find Me, the disappearance of a young woman leaves her best friend reeling and an NYPD homicide detective digging into her own past in this twisty mystery about the power of female friendships.
A Thousand Steps by T. Jefferson Parker (1/11/22)
Very few authors have won an Edgar Award, so it's downright impressive that T. Jefferson Parker has won three. Yes, three! We've previously covered both of his Best Novel awards for Silent Joe and California Girl. And now, we can't wait to discuss A Thousand Steps in early 2022. As Parker brings us back to 1968 Laguna Beach, where the cops don't trust the hippies and the hippies don't trust the cops, we can't help but wonder: could this book bring Edgar No. 4?
Real Easy by Marie Rutkoski (1/18/22)
A compulsive, tenacious, and unexpectedly hopeful thriller set in a midwestern strip club, told by New York Times bestselling author Marie Rutkoski. Drawing on her personal experiences as well as interviews with police, Rutkoski immerses us in a subculture that is all too often reduced to cliché. Gripping, deeply feminist, and character-driven, Real Easy spellbinds us and gets to the heart of this timeless question: How do women live out their lives knowing that men can hurt them?
The Runaway by Nick Petrie (1/18/22)
We've long been a fan of Nick Petrie's Peter Ash series, and we can't wait for The Runaway! This time, war veteran Peter Ash is driving through northern Nebraska when he encounters a young pregnant woman alone on a gravel road, her car dead. Peter offers her a lift, but what begins as an act of kindness soon turns into a deadly cat-and-mouse chase across the lonely highways with the woman's vicious ex-cop husband hot on their trail.
Hot and Sour Suspects by Vivien Chien (1/25/22)
We hope you're hungry! Vivien Chien's Lana Lee returns for another delectable cozy set in the Ho-Lee Noodle House, where murder is always on the menu. In Hot and Sour Suspects, an innocent speed dating contest turns deadly when a man with a rather unsavory past is found. There's a long line of slighted women, angry neighbors, and perturbed co-workers—all of whom seem to have a motive. Talk about delicious!
Road of Bones by Christopher Golden (1/25/22)
When Stephen King says a book is "tightly wound, atmospheric, and creepy as hell," you know you're in for a wild ride. Plus, even without a King blurb, this cover alone would guarantee a spot on this list. In Christopher Golden's Road of Bones, an American documentarian travels a haunted highway across the frozen tundra of Siberia. Known as the Road of Bones, it is a massive graveyard for the former Soviet Union's gulag prisoners. Hundreds of thousands of people worked to death and left where their bodies fell, consumed by the frozen elements and plowed beneath the permafrost road. Like King said… "creepy as hell."
Devil House by John Darnielle (1/25/22)
From John Darnielle, the New York Times bestselling author and the singer-songwriter of the Mountain Goats, comes an epic, gripping novel about murder, truth, and the dangers of storytelling where a one-hit-wonder true crime author is offered the chance for his big break: to move into the house where a pair of briefly notorious murders occurred, apparently the work of disaffected teens during the Satanic Panic of the 1980s.
Finlay Donovon Knocks 'Em Dead by Elle Cosimano (2/1/22)
Everyone's favorite hit-mom is back! Finlay Donovan is—once again—struggling to finish her next novel and keep her head above water as a single mother of two. On the bright side, she has her live-in nanny and confidant Vero to rely on, and the only dead body she's dealt with lately is that of her daughter's pet goldfish. On the not-so-bright side, someone out there wants her ex-husband, Steven, out of the picture. With her next book's deadline looming and an ex-husband to keep alive, Finlay is quickly coming to the end of her rope. She can only hope there isn't a noose at the end of it.
The Christie Affair by Nina de Gramont (2/1/22)
The world's most prolific mystery writer who disappeared for eleven days and then suddenly reappeared. How could we not love talking about that? And as The Christie Affair proves, how could we not love reading about that? Set in 1925 London, in a world of townhomes and tennis matches, socialites, and shooting parties, Miss Nan O'Dea became Archie Christie's mistress, luring him away from his devoted and well-known wife, Agatha Christie. The rest, as they say, is history.
Dark Horse by Gregg Hurwitz (2/8/22)
Orphan X, aka Evan Smoak, is a legendary figure spoken about only in whispers. It's said that when he's reached by the truly desperate and deserving, he can and will do anything to protect and save them. In the latest Orphan X novel, Evan must not only figure out how to get into the impregnable fortress of a heavily armed, deeply paranoid cartel leader, but he must decide if he should help a very bad man—no matter how just the cause.
The Red Canoe by Wayne Johnson (2/15/22)
Living on the border of Shakopee Mdewakanton Sioux Community reservation, Buck—government name Michael Fineday, Ojibwe name Miskwa' doden (Red Deer)—makes a good living as a boatbuilder and carpenter. He spends his days alone, trying to win the trust of a feral cat…until Lucy, a semi-feral girl shows up, attracted by the canoe Buck's building. Buck senses Lucy is in trouble and doesn't hesitate to plunge into it head-first as usual. On the foundation of their shared Ojibwe heritage, together they build more than a canoe, but a friendship, and together trace Lucy's abuse to a ring that extends farther than either of them ever imagined.
The Paradox Hotel by Rob Hart (2/22/22)
We're getting major Loki vibes from this one! With The Paradox Hotel, Rob Hart has penned a locked-room murder mystery set at a hotel for time travelers—in which a detective must solve an impossible crime even as her own sanity crumbles. Remember: here at the Paradox Hotel, you can check out anytime you like, but your past never leaves.
This Might Hurt by Stephanie Wrobel (2/22/22)
Stephanie Wrobel broke onto the scene last year with Darling Rose Gold, and this year, she returns with This Might Hurt, a dark, thrilling novel about two sisters—one trapped in the clutches of a cult, the other in a web of her own lies.
The Paris Apartment by Lucy Foley (2/22/22)
Lucy Foley's previous book, The Guest List, was one of the biggest thrillers of 2020, so we have high hopes for The Paris Apartment, and we can't wait to jump in. In it, you'll meet a slew of interesting people: the socialite, the nice guy, the alcoholic, the girl on the verge, the concierge. Everyone's a neighbor. Everyone's a suspect. And everyone knows something they're not telling.
The Night Shift by Alex Finlay (3/1/22)
We weren't the only ones who devoured Alex Finlay's breakout hit Every Last Fear, and we're overflowing with anticipation for his must-read follow-up, The Night Shift! It's New Year's Eve 1999. Y2K is expected to end in chaos: planes falling from the sky, elevators plunging to earth, world markets collapsing. A digital apocalypse. None of that happens. But at a Blockbuster Video in New Jersey, four teenagers working late at the store are attacked. Only one inexplicably survives. Police quickly identify a suspect, the boyfriend of one of the victims, who flees and is never seen again. Fifteen years later, more teenage employees are attacked at an ice cream store in the same town, and again only one makes it out alive.
The Patient's Secret by Loreth Anne White (3/1/22)
When the battered body of a female jogger is found beneath the cliffs of an idyllic coastal community, these perfect neighbors suddenly don't seem so perfect. As the lives of three women become inexorably entwined, one thing is clear: when it comes to survival, ordinary people can do the most terrible things. Inspired by a horrific true crime, bookmark Lorth Anne White's upcoming thriller now!
Wild Irish Rose by Rhys Bowen & Clare Broyles (3/1/22)
New York Times bestselling author Rhys Bowen, now writing in partnership with her daughter, Clare Broyles, transports and enthralls readers through the incomparable Molly Murphy Sullivan. Set in New York, 1907, Wild Irish Rose is the next novel in this beloved mystery series, a cause for celebration for readers and critics alike.
The Golden Couple by Greer Hendricks & Sarah Pekkanen (3/8/22)
The writing tandem of Greer Hendricks of Sarah Pekkanen burst onto the scene with their New York Times bestseller The Wife Between Us, and they've been delivering twist after twist to readers ever since. Their latest, The Golden Couple, introduces us to Avery Chambers. If she can't fix you in 10 sessions, she won't take you on as a client. Her successes are phenomenal—she helps people overcome everything from domineering parents to assault—and almost absorb the emptiness she sometimes feels since her husband's death. When a seemingly perfect couple begins seeing her, everything threatens to unravel.
Homicide and Halo-Halo by Mia P. Manansala (3/8/22)
Just like her protagonist Lila Macapagal, things are starting to heat up for Mia P. Manansala. Her 2020 book, Arsenic and Adobo, marked the beginning of a scrumptious new series, and ever since, we've been begging for seconds. So you can understand why we're so excited for Homicide and Halo-Halo, the second Tita Rosie's Kitchen Mystery! Grab a plate, pull up a chair, and let's dig in!
Shadows Reel by C.J. Box (3/8/22)
Between a brand new Joe Pickett mystery and a new season of Big Sky coming soon, it's clear that it's C.J. Box's world, and we're just living in it. In Shadows Reel, Wyoming Game Warden Joe Pickett and his wife Marybeth make separate discoveries that put the Pickett family in a pair of killers' crosshairs in this thrilling new novel in the bestselling series.
The 86th Village by Sena Desai Gopal (3/8/22)
In this moving debut set in Nilgi, a village on the banks of the mighty River Krishna that has so far escaped unscathed from the illegal iron-ore mining and floods that have ravaged the rest of the district for decades, the reader discovers the damage—both to people and the environment—wrought by human hubris and greed, and asks whether it is ever too late to right a wrong?
The Book of Cold Cases by Simone St. James (3/15/22)
In 1977, Claire Lake, Oregon, was shaken by the Lady Killer Murders: Two men, seemingly randomly, were murdered with the same gun, with strange notes left behind. Cut to today where a true crime blogger gets more than she bargained for while interviewing the woman acquitted of two cold case slayings in this chilling new novel from the New York Times bestselling author of The Sun Down Motel.
Citizen K-9 by David Rosenfelt (3/15/22)
Most mystery authors aren't going to succeed in making you laugh, but most mystery writers aren't David Rosenfelt. Blending adorable dogs with astonishing crimes, Rosenfelt has carved out a large, die-hard group of fans. If you haven't checked him out, now's the time. And before you even ask, yes, the dogs live. They always do.
Nine Lives by Peter Swanson (3/15/22)
From the New York Times bestselling author of Eight Perfect Murders comes the heart-pounding story of nine strangers who receive a cryptic list with their names on it—and then begin to die in highly unusual circumstances. Could there be some dark secret that binds them all together? Or is this the work of a murderous madman? As the mysterious sender stalks these nine strangers, they find themselves constantly looking over their shoulders, wondering who will be crossed off next…
Under Lock & Skeleton Key by Gigi Pandian (3/22/22)
What happens when a carpenter and a stage magician fall in love? They work together at Secret Staircase Construction, a unique business that brings magic to people through their homes. Known for her wonderfully addictive characters, multiple award-winning author Gigi Pandian introduces her newest heroine in this heartfelt series debut. Under Lock & Skeleton Key layers stunning architecture with mouthwatering food in an ode to classic locked-room mysteries that will leave readers enchanted.
The Resting Place by Camilla Sten (3/29/22)
How's this for a setup? The medical term is prosopagnosia. The average person calls it face blindness—the inability to recognize a familiar person's face. Combine that real-life horror with the heart-thumping, relentless writing of Camilla Sten, and you have a book that will shake you to your core. Don't blame The Resting Place when you find yourself unable to rest…
Cheddar Off Dead by Korina Moss (3/29/22)
Brace yourself… cheese puns are coming. In Korina Moss's cozy series debut, Cheddar Off Dead, cheesemonger Willa Bauer discovers that her new home in a small Sonoma Valley town is ripe for murder… something here stinks to high heaven, and Willa knows it's not the cheese. Up until now, Willa has always believed life's problems can be solved with cheese, but she's never tried to apply it to murder…
The Echoes by Jess Montgomery (3/29/22)
The Echoes marks the fourth book in Jess Montgomery's Sheriff Lily Ross series set in 1920s Ohio. As July 4, 1928 approaches, Lily and her family look forward to the opening of an amusement park in a nearby town, created by Chalmer Fitzpatrick—a veteran and lumber mill owner. When Lily is alerted to the possible drowning of a girl, she goes to investigate and discovers schisms going back several generations, in an ongoing dispute over the land on which Fitzpatrick has built the park.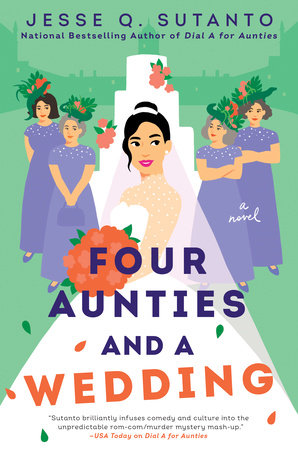 Four Aunties and a Funeral by Jesse Q. Sutanto (3/29/22)
Dial A for Aunties was laugh-out-loud funny, and we're giggling with anticipation for Jesse Q. Sutanto's follow-up, Four Anties and a Wedding. This time, the aunties are back, fiercer than ever, and ready to handle any catastrophe—even the mafia.
The Shadow House by Anna Downes (4/5/22)
Last year, Anna Downes' debut, The Safe Place, gave us a mother who would do anything it took to keep her dark secrets hidden. This year, she's flipping the script with The Shadow House and a mother's desperate journey to reveal the dark secrets of those around her. Secrets secrets are no fun, unless written by Anna Downes.
Portrait of a Thief by Grace D. Li (4/5/22)
We cannot wait to meet Will Chen, the main character is Grace D. Li's forthcoming heist thriller, Portrait of a Thief which is being billed as Ocean's Eleven meets The Farewell. This badass jacket copy is why we're all in on Will: History is told by the conquerors. Across the Western world, museums display the spoils of war, of conquest, of colonialism: priceless pieces of art looted from other countries, kept even now. Will Chen plans to steal them back.
Sleepwalk by Dan Chaon (4/5/22)
Sleepwalk's hero, Will Bear, is a man with so many aliases that he simply thinks of himself as the Barely Blur. At fifty years old, he's been living off the grid for over half his life. He's never had a real job, never paid taxes, never been in a committed relationship. A good-natured henchman with a complicated and lonely past and a passion for LSD microdosing, his life is derailed when out of the blue, one of Will's many burner phones heralds a call from a twenty-year-old woman claiming to be his biological daughter. She says she's the product of one of his long-ago sperm donations; he's half certain she's AI. Now that's one hell of a way to set up a book.
The Younger Wife by Sally Hepworth (4/5/22)
Sally Hepworth, the bestselling author of The Good Sister,  is back, and her newest domestic suspense delivers her another twisty novel about family secrets and lies in The Younger Wife. Stephen Aston is getting married again. The only problem is, he's still married to his first wife, even though she is in a care facility for dementia. But he'll take care of that easily, by divorcing her—even if his adult daughters protest. And considering that she's the same age as his daughters, he better expect some protesting…
Pay Dirt Road by Samantha Jayne Allen (4/19/22)
Friday Night Lights meets Mare of Easttown in this small-town mystery about an unlikely private investigator searching for a missing waitress. Pay Dirt Road is the mesmerizing debut from the 2019 Tony Hillerman Prize recipient Samantha Jayne Allen. Recently graduated from college and home waitressing, Annie McIntyre has a love/hate relationship with Garnett, Texas. When a waitress at the café goes missing, Annie begins an investigation that leads them down rural routes and haunted byways, to noxious-smelling oil fields and to the glowing neon of local honky-tonks.
The Wrong Victim by Allison Brennan (4/26/22)
You know you're in for a fast-paced, no-holds-barred thriller when the first line of the description is this: A bomb explodes on a sunset charter cruise out of Friday Harbor at the height of tourist season and kills everyone on board. We've been huge fans of Allison Brennan for years, and her Quinn and Costa series is not to be missed!
Outside by Ragnar Jónasson (5/24/22)
In addition to being a prolific mystery author, Ragnar Jónasson is also a translator who adapts Agatha Christie's novel into Icelandic—a fact that's easy to see when reading the plot of his newest novel: When a deadly snowstorm strikes the Icelandic highlands, four friends seek shelter in a small, abandoned hunting lodge. It is in the middle of nowhere and there's no way of communicating with the outside world. As the night darkens, and fears intensify, an old tragedy gradually surfaces—one that forever changed the course of their friendship.
A Rip Through Time by Kelley Armstrong (5/31/22)
Fans of Outlander, pay attention here! In this series debut from New York Times bestselling author Kelley Armstrong, a modern-day homicide detective finds herself in Victorian Scotland—in an unfamiliar body—with a killer on the loose. When she wakes up in 1869, she must put aside her shock and adjust quickly to the reality: life as a housemaid to an undertaker in Victorian Scotland. She soon discovers that her boss, Dr. Gray, also moonlights as a medical examiner and has just taken on an intriguing case, the strangulation of a young man, similar to the attack on herself. Her only hope is that catching the murderer can lead her back to her modern life . . . before it's too late.
In the Blood by Jack Carr (5/31/22)
If you haven't read Jack Carr's James Reece series yet, you might want to get started. Carr's first book, The Terminal List, is being adapted into a TV show. Its star-studded cast includes Chris Pratt, Taylor Kitsch, Constance Wu, and Jai Courtney, plus it's being directed by Antoine Fuqua. In In the Blood, a woman boards a plane in the African country of Burkina Faso having just completed a targeted assassination for the state of Israel. Two minutes later, her plane is blown out of the sky. In short, buckle up.
The Favor by Nora Murphy (5/31/22)
Coming right at the end of May, The Favor looks poised to be the perfect summer read. In this debut domestic suspense novel, Nora Murphy explores what can happen when women pushed to the limit take matters into their own hands. We're particularly fond of this line from the description: Leah and McKenna have never met. But they will. Talk about tension!
Last Call at the Nightingale by Katharine Schellman (6/7/22)
For those of us who like to pair a fancy cocktail with their books, Katharine Schellman's Last Call at the Nightingale is exactly the book we're looking for! New York, 1924. Vivian Kelly's days are filled with drudgery, from the tenement lodging she shares with her sister to the dress shop where she sews for hours every day. But at night, she escapes to The Nightingale, an underground dance hall where illegal liquor flows and the band plays the Charleston with reckless excitement, and here she feels at home… until she discovers a body behind the club, and those dangers come knocking.
The Gatekeeper by James Byrne (6/7/22)
At this point, we're all used to seeing a blurb from a prolific author on the cover of a book, singing its praises. But rarely do we see three of them on the cover. And when they're from Robert Crais, Nelson DeMille, and Mark Greaney, the only acceptable thing to do is pay attention. The Gatekeeper begins a brand new series from the pseudonymous James Byrne, and it follows Dez Limerick, a character that you will love instantly, for both his crack-wit charisma and his ability to utterly kick your ass. Pay attention to this one.
The Blue Diamond by Leonard Goldberg (6/14/22)
Odds are, if you're a subscriber of our site, then you are probably also a fan of Sherlock Holmes. Maybe not all of you, but we'd be willing to bet a large majority. To those folks, we urge you to check out Leonard Goldberg's Daughter of Sherlock Holmes series. The Blue Diamond is the sixth installment where an unfathomable jewel heist leaves the fate of the allied forces in the hands of Joanna and the Watsons.
The Unkept Woman by Allison Montclair (6/21/22)
In a London slowly recovering from World War II, two very different women have joined forces and launched a business venture in the heart of Mayfair—The Right Sort Marriage Bureau. In The Unkept Woman, Allison Montclair returns with the fourth Sparks & Bainbridge mystery. Set in 1946 London, Miss Iris Sparks has to deal with aspects of her past exploits during the recent war that have come back around to haunt her….
Donut Disturb by Ellie Alexander (6/28/22)
Nobody likes a wedding crasher, and that's doubly true when said wedding crasher is the estranged father of the bride who is supposed to be in prison. When a member of the wedding bad is found stabbed to death, it's up to Juliet Capshaw to get everyone out of this sticky situation.
Hatchet Island by Paul Doiron (6/28/22)
Last, but certainly not least, comes Hatchet Island by Paul Doiron where an eerie, windswept island off the coast of Maine becomes the site of a double murder and a disappearance. Doiron has previously worked as a Registered Maine Guide, and he is a master at highlighting the beauty and danger lurking in the state's wilderness. Readers who have been along since the beginning of the series are rewarded, as Mike Bowditch, Doiron's complex Game Warden protagonist, continues to grow and evolve—a rarity for series characters.
---
So there you have it. Over 50 books coming out between January 2022 and June 2022. We hope you enjoyed this list, and we'd love to hear which books you're most excited for. Let us know in the comments!