GIFnotes: Giving you the basic plot summary of an upcoming book with the help of the Graphics Interchange Format.
Based on an unsolved crime and written by Jessica Fellowes, author of the New York Times bestselling Downton Abbey companion books, The Mitford Murders is the perfect new obsession for fans of classic murder mysteries—take a visual tour with GIFnotes!
Read an excerpt from The Mitford Murders!
It's 1920…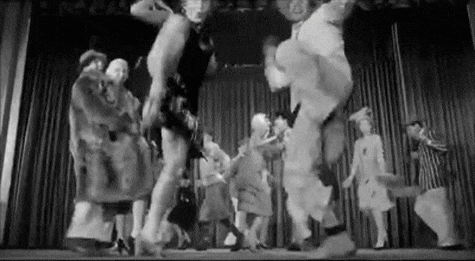 And Louisa Cannon dreams of escaping her life of poverty in London.
Louisa's salvation is a position within the Mitford household at Asthall Manor, in the Oxfordshire countryside.
There she will become nursemaid…
Chaperone…
And confidante to the Mitford sisters—
Especially 16-year-old Nancy, an acerbic, bright young woman in love with stories.
But then a nurse―Florence Nightingale Shore, goddaughter of her famous namesake―is killed on a train in broad daylight
And Louisa and Nancy find themselves entangled in the crimes of a murderer who will do anything to hide their secret…
Want more GIFs? Take a visual tour through Greer Hendricks & Sarah Pekkanen's The Wife Between Us!
To learn more or order a copy, visit:
---
Jessica Fellowes is an author, journalist, and public speaker, best known for her five official companion books to the Downton Abbey TV series, various of which have topped the New York Times bestseller list. Former deputy director of Country Life, and columnist for the Mail on Sunday, she has written for publications including the Daily Telegraph, the Guardian, The Sunday Times, and The Lady. Jessica has spoken at events across the UK and US, and has made numerous appearances on radio and television. She lives in Oxfordshire with her family.