The Many Masks of Actors and Spies: Pulling into Berlin Station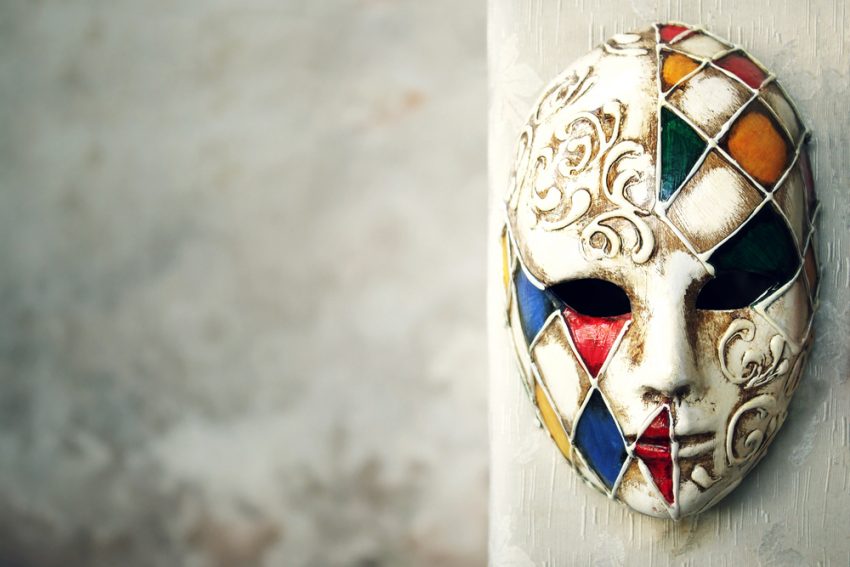 For the past year, I've been wrapped up in a project that, to be honest, has taken a lot more of my time than I suspected it would. It's a TV show, Berlin Station, that I've been creating and writing with the help of a small staff of writers in a room in New York City. By the time you read this, I will have moved with my family to Berlin to go through the rigors of preproduction and shooting, and by Fall of 2016, you should be able to see the results in your very home.
Creating a show is the inverse of novel-writing, which I've done for more than a decade now. The collaborative nature, the huge variety of tastes that have to be satisfied, and the way a lot of the brainstorming has to be done outside the house has forced me out of my little creative bubble. Which is both exhilarating and unnerving.
Along the way, I've had the chance to speak with some talented actors about the project. When you say you're making a spy show, it's people leap to assumptions: one explosion per episode, a dashing protagonist who saves the world once a week, and an unbelievably young, attractive cast. That's not the kind of show Berlin Station is, and so when I speak with actors I find myself having to explain what the show actually is.
The easiest way I've found to do this is to explain why I write espionage novels in the first place. I've always found in the acts of agent running and intelligence gathering a useful metaphor for living, in particular, the way officers have to act their way through conversation. In other words: They lie. When you're sitting with an agent you're running, you need to be able to reassure them even when things are not going well. Sometimes you pretend to be someone else entirely. You wear masks—a different one for each person. These are an intelligence officer's legends, and they have to be within reach at all times.
How is this a metaphor for living? Well, we all do it. We might not literally put on a different identity, but we do bend the truth on a regular basis, particularly if we want to reassure someone.
"How do I look in this?"
"You look great."
Often, we'll be one person at work, another one at home, someone else with our parents, and another person with the plumber. It's not as extreme as what an intelligence officer does, but it's the same idea. We change our behavior in order to elicit a particular reaction. We change ourselves in order to get what we want.
When a story is going well, this can be pushed into deeper territory. If spies, or case officers, spend years wearing masks, then what are they beneath all the false personalities? Put another way: Who are we, really? Are we the person we believe ourselves to be, or do our actions create our identities? If I commit a murder but don't think of myself as a murderer, it makes no difference: I am a murderer and will be for the rest of my life. Perhaps the same is true here: If I wear fabricated personalities, and act like those fabricated people, then does it make any difference what I believe myself to be?
Which brings me to the actors I've been speaking with. I've been gratified to find that these talented people, once I've gone through my spiel, often react with complete, deep understanding. "I just got goosebumps while you were speaking," one told me. Because this is precisely the actor's dilemma. They spend most of the year away from their homes, wearing other people's clothes, embedding themselves in other lives, and speaking lines that someone else dreamed up.
Another actor said, "When I get time off, I don't know what clothes to put on. I don't know what music to listen to. I don't know what to do with myself." That actor, searching for something to do, bought a farm.
This is all very encouraging as I move my way through the uncharted territory of television production. I'm working with strangers who, instinctually, and by the very nature of their jobs, understand the identity crises of spies better than I ever could, even though it's been a major theme for my entire publishing career. I look forward to learning from them.