GIFnotes: Giving you the basic plot summary of an upcoming book with the help of the Graphics Interchange Format.
This week, take a visual tour of J. D. Robb's 45th In Death novel, Secrets in Death!
The chic Manhattan nightspot Du Vin is not the kind of place Eve Dallas would usually patronize…
And it's not the kind of bar where a lot of blood gets spilled.

But that's exactly what happens one cold February evening.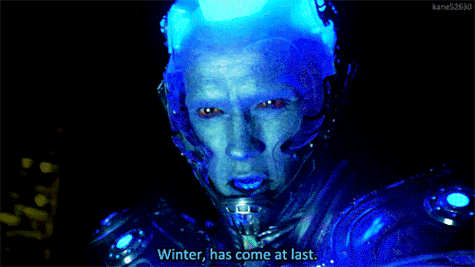 The mortally wounded woman is Larinda Mars, a self-described "social information reporter," or as most people would call it, a professional gossip.
As it turns out, she was keeping the most shocking stories quiet for profitable use in her side business as a blackmailer.
Setting her sights on rich, prominent marks, she'd find out what they most wanted to keep hidden and then bleed them dry.
Now someone's done the same to her, literally―with a knife to the brachial artery.
Eve didn't like Larinda Mars.
But she likes murder even less.
To find justice for this victim…
She'll have to plunge into the dirty little secrets of all the people Larinda Mars victimized herself.
But along the way, she may be exposed to some information she really didn't want to know…
Need more GIFnotes? Take a visual tour through John Keyse-Walker's second Teddy Creque Mystery, Beach, Breeze, Bloodshed!
To learn more or order a copy, visit:
---
J.D. Robb is the pseudonym for #1 New York Times bestselling author Nora Roberts. She is the author of over 200 novels, including the futuristic suspense In Death series. There are more than five hundred million copies of her books in print.