Murder Lo Mein by Vivien Chien: A Visual Guide
GIFnotes: Giving you the basic plot summary of an upcoming book with the help of the Graphics Interchange Format.
Murder Lo Mein by Vivien Chien is the third book in the delicious Noodle Shop Mystery series—take a visual tour with GIFnotes!
Everyone agrees that the food at Ho-Lee Noodle House is delicious…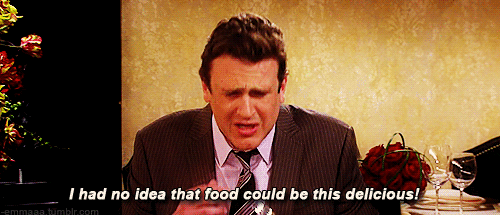 Unless it happens to be deadly.
Lana Lee's stake in her family's Chinese restaurant is higher than ever now that she's been made manager.
So when she enters Ho-Lee into Cleveland's Best Noodle Contest, Lana makes it her business to win—at all costs.
But when a local food critic receives a threatening note in a fortune cookie and is later found dead, face-down in a bowl of lo mein, all bets are off…
Now, along with her sweet-and-sour boyfriend Detective Adam Trudeau, Lana decides to take matters into her own hands and dig into the lives of everyone involved in the contest.
But when she receives an ill-fated fortune…
Lana realizes that in order to save the reputation of her restaurant, she needs to save herself first.