GIFnotes: Giving you the basic plot summary of an upcoming book with the help of the Graphics Interchange Format.
Lost Books and Old Bones by Paige Shelton is the third book in the Scottish Bookshop Mystery series featuring bookseller and amateur sleuth Delaney Nichols—take a visual tour with GIFnotes!
Delaney Nichols, originally of Kansas but settling happily into her new life as a bookseller in Edinburgh, works at the Cracked Spine in the heart of town.
The shop is a place filled with curiosities and surprises tucked into every shelf.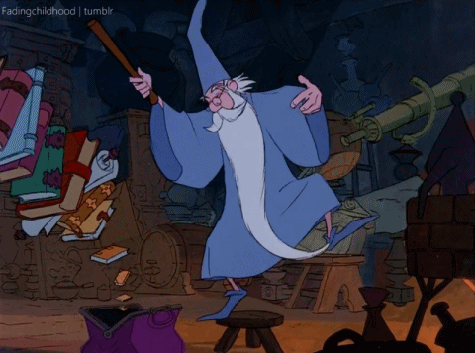 And it's Delaney's job to research the rare tomes and obscure artifacts that people come to buy and sell.
When her new friends, also students at the medical school, come to the shop to sell a collection of antique medical books, Delaney knows she's stumbled across a rare and important find indeed.
Her boss, Edwin MacAlister, agrees to buy the multivolume set, perhaps even to keep for his own collection.
But not long after the sale, one of Delaney's new friends is found murdered in the alley behind the Cracked Spine
And she wonders if there is some nefarious connection between the origin of these books and the people whose hands they fell into.
Delaney takes it upon herself to help bring the murderer to justice.
During her investigation, Delaney finds some old scalpels in the bookshop's warehouse…
And discovers that they belonged to a long-dead doctor whose story and ties to the past crimes of Burke and Hare might be connected to the present-day murder.
It's all Delaney can do to race to solve this crime before time runs out and she ends up in a victim on the slab herself.
Want more GIFs? Take a visual tour through Julia Chapman's second Dales Detective mystery Date with Malice!
To learn more or order a copy, visit: