Layers of History in Oxford's Alleys by Lucy Atkins, author of Magpie Lane
Join Lucy Atkins, author of Magpie Lane, as she writes about the real-life locations that helped inspire her latest ghostly thriller.
A few years ago I bumped into the new Master of my old Oxford College (Oxford University is made up of 39 self-governing Colleges). He kindly offered to give me a tour of his home as I'd been developing a new novel set in an Oxford College, and I leaped at the chance to look inside the beautiful pink Elizabethan house set on a cobbled street that comes with the College Master's job. It was 27 years since I'd last set foot inside it as an undergraduate and I had a vague, mildly traumatised memory of ticking clocks and squeaking shoes, fusty rooms, and grim oil paintings of old white men in ermine gowns. But the interior was unrecognisable. The new Master's wife was a California artist and she'd just finished a complete redecoration. The walls were soft white, the Jacobean floors polished, the dark wood panelling painted in chalky neutrals; light streamed in. Just before I left that day, he opened what looked like a tall kitchen closet and showed me the Priest's hole—a cavity in the floor where sympathisers would hide terrified Catholic priests from the Elizabethan "priest hunters" who tortured and burned them at the stake.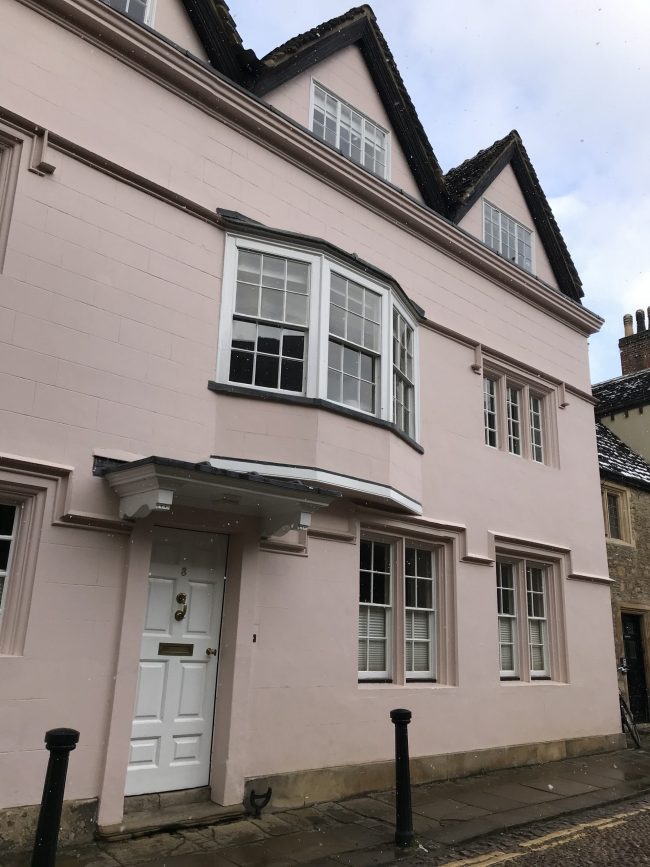 The President and his wife may not have noticed, but I was to spend the next three years inside their home. While there, I made some alterations of my own: I added a clever Scottish nanny, Dee, and her selectively mute charge, Felicity. I gave my College Master a glamorous, pregnant Danish wife, and moved the priest's hole up to a very spooky attic floor. Then I moved the whole house to an imaginary alley off a narrow real-life street, Magpie Lane. I then created an entirely new College for it—a real nest of vipers—and finally, perhaps biting the hand that feeds me, turned the friendly, welcoming Master into Nick Law, a Machiavellian monster.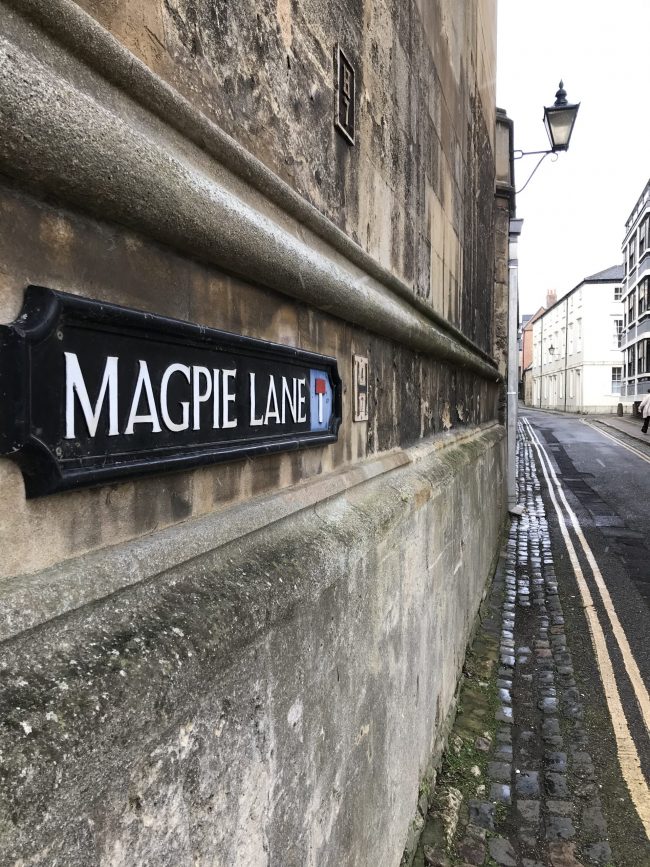 Oxford is famous as an ancient, romantic city of "dreaming spires", but for Magpie Lane, I was interested in its quieter, more hidden spaces: the underground waterways and secluded Victorian graveyards, the arm-span alleys labyrinthine book tunnels, where bleary-eyed librarians transfer books via conveyor belts, from the hidden stacks up into 29 reading rooms across the city.
Magpie Lane is a real lane, just round the corner from the pink Master's Lodging. Like most of Oxford, it comes with layers of history. It looks benign and pretty now, but it was once a notorious alley, populated by prostitutes and brawlers, and famous for drunken stabbings. Its graphic original name was changed in the seventeenth century (Google it!) and it was eventually called after the Magpie Inn, which itself, has now been torn down. Its one continuous presence is its ghost: Prudence Bostock, a pregnant Puritan girl deserted by a Cavalier. She wanders up and down Magpie Lane on foggy nights, weeping for her lost love.
My novel, like its namesake alley, is hard to classify. Part spooky gothic, part crime mystery, part love story, it is perhaps above all a love letter (or maybe an anti-love letter) to the 'real' Oxford: a city of eerie, hidden spaces, of back-stabbings, whispers, and bookish ghosts—a place where nothing is quite as it seems: the perfect location, surely, for a literary mystery?