Hallowe'en Party by Agatha Christie: A Visual Guide
GIFnotes: Giving you the basic plot summary of an upcoming book with the help of the Graphics Interchange Format.
Since today is Halloween, let's give a spooky classic the GIFnotes treatment—take a visual tour of Agatha Christie's Hallowe'en Party!
At a Halloween party…
Joyce—a hostile thirteen-year-old—boasts that she once witnessed a murder.
When no one believes her…
She storms off home.
But within hours, her body is found, still in the house, drowned in an apple-bobbing tub.
That night, Hercule Poirot is called in to find the "evil presence."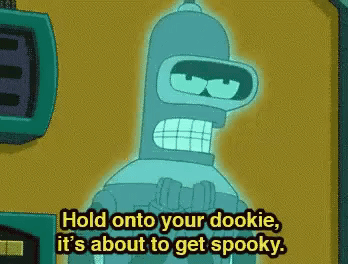 But first, he must establish whether he is looking for a murderer or a double-murderer…