Cooking the Books: 'Til Death by Carol J. Perry
Lee Barrett, program director of Salem, Massachusetts' WICH-TV, is excited to finally be marrying her fiancé, Detective Pete Mondello. In the lead-up to their wedding, they've been house hunting for the perfect place in which to start married life. One important consideration for their prospective new home is proximity to where Lee currently lives in her Aunt Ibby's house, since the two women plan on sharing custody of their clairvoyant cat, O'Ryan. 
Once Lee moves out, Ibby is also planning on incorporating Lee's former suite of rooms into her bed & breakfast. To Lee's consternation, Ibby's very first tenant comes with a lot of baggage, some of it criminal. Lee worries that going on her 10-day honeymoon will leave her aunt at the tender mercies of a convicted felon, even though she tries to convince herself that the man has served his debt to society and should be given the chance to make a fresh start on life. Only the combined efforts of virtually everyone in their social circles to look into the new tenant assure her that he (probably) means her aunt no harm.
Placated further by the promise of constant video-call check-ins with Ibby and O'Ryan while she's away, Lee is finally able to focus on getting married and heading off with Pete on their honeymoon, meandering their way north along the Atlantic coastline. An unexpected opportunity to spend time with her late father's sister brings back memories of her parents' untimely death, as well as unwelcome visions due to her latent psychic abilities. Was her parents' demise not the result of an unfortunate accident, as she has so long believed? Even more alarmingly, could someone still be plotting to do harm to her and to the rest of her surviving family?
This was an eventful 12th installment of the Witch City Mystery series, as Lee must juggle wedding and honeymoon plans with work, family, and the challenges of solving several mysteries. Fortunately, she has plenty of help at the ready, from her supportive fiancé to her helpful cat to the wealth of co-workers, family, and friends who stand ready to lend a hand—or at least advice—when needed. Mostly, anyway—the competitive nature of her working relationships with the other investigative reporters is still a hoot. I also enjoyed that the wedding landed smack dab in the middle of the book, a refreshing change from the way most series novels place them at the end of the story.
'Til Death included three dessert recipes, and with a traditional holiday coming up for me at the time of baking, I decided to make this one:
Marie's Butterfinger Cookies
Ingredients
1 ¾ cups all-purpose flour
¾ teaspoons baking soda
¼ teaspoon salt
¼ cup sugar
½ cup butter, softened
1 large egg
36 pieces of bite-sized Nestle Butterfinger candy, coarsely chopped
Instructions
Combine flour, baking soda and salt in small bowl.
Beat sugar and softened butter in large bowl until creamy.
Beat in egg, gradually beat in flour mixture, and stir in the Butterfinger pieces.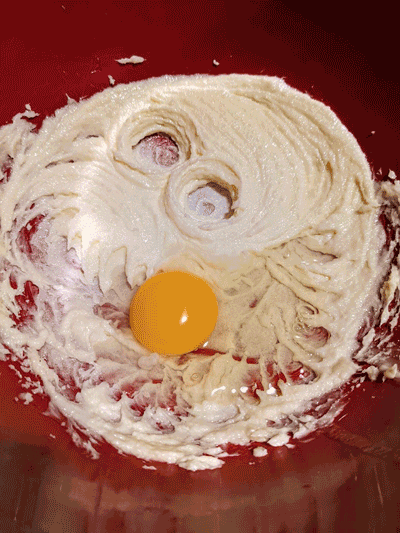 Drop by slightly rounded tablespoons onto ungreased baking sheets. Bake for 10 to 12 minutes at 375 or until lightly browned.
Cool on baking sheets for 2 minutes. Remove to wire racks to cool completely.
It is absolutely stunning how these tasted exactly like the peanut cookies my Mom used to make (or more often order) when celebrating Hari Raya Aidilfitri back in Malaysia. This recipe's batter is on the dry side, so I made sure to roll each tablespoon of dough into a solid ball before placing it on the baking sheets. I probably could have baked these for a little less time than I did, given said dryness, but they still tasted quite good in the end. My only complaint flavor-wise is that I could barely taste the chocolate in these, so strong was the peanut flavor. These cookies are absolutely perfect for peanut lovers who want a quick and dirty way to bake up a sweet treat that's a little off the beaten path, though.
Next week, we travel to the West Coast to make a very on-trend breakfast while investigating murder at a music festival. Do join me!