Cooking the Books: Read or Alive by Nora Page
As a librarian and bibliophile, septuagenarian Cleo Watkins could not be more proud of her book dealer beau Henry Lafayette for bringing the Georgia Antiquarian Book Society Fair to their small southern town of Catalpa Springs. Her main concern now that the fair is underway is in making sure that she doesn't spend too much money while browsing the tempting wares of the many book and ephemera sellers, especially when it comes to some of her favorite titles.
Her pleasant browsing is interrupted, however, when her cousin Dot Moore appears in an uncharacteristic tizzy, angrily confronting one of the sellers. Dot claims that Hunter Fox swindled her out of a number of valuable old books that she'd agreed to let him sell for her on consignment. Hunter laughs that they had made no such agreement and that he certainly hadn't taken any of the books she's talking about. Attention-averse Dot is left mortified both at having made a scene in public and for drawing attention to how easily she was fooled by a handsome younger man with an easy smile and glib promises.
Cleo tries to comfort her, but Dot hastens away after warning Hunter loudly and publicly that he'll be sorry for what he's done. As both a sponsor of the fair and someone who's invested in maintaining its good reputation, Henry tries to get to the bottom of the disagreement, but Hunter laughs him off too. When Hunter is found dead in the alley behind Henry's antique bookstore only a short while later, suspicion immediately falls on both Dot and Henry for the murder.
Cleo knows that neither of her loved ones would ever consider doing something as heinous as murder, no matter how passionate they can be about their books. But as the evidence mounts, not even her much lauded sleuthing skills seem to be up to the task of clearing their names and finding the real killer. With rampant theft and fraud among the booksellers muddying the waters further, will Cleo be able to solve any of these crimes before one or both of her loved ones are locked away for good?
Gosh, I was truly worried for the prime suspect here as Cleo's desperation mounted! I was on tenterhooks as Cleo pursued her Hail Mary solution and feared just as much as she did that her faith in her nearest and dearest was not actually justified. But all's well that ends well, and I definitely enjoyed being along for the entire ride.
This third volume of the Bookmobile Mystery series included the recipe for one of the treats lovingly described in the narrative, which I was super eager to try out.
Mary-Rose's Famous Swoon Pies
Cookies Ingredients
2 cups unbleached all-purpose flour
½ cup unsweetened cocoa powder
1 teaspoon baking soda
½ teaspoon table salt
½ cup (8 tablespoons) unsalted butter, softened to room temperature
1 cup sugar
1 large egg
1 cup buttermilk, room temperature
½ teaspoon vanilla extract
Marshmallow Filling Ingredients
6 tablespoons unsalted butter, softened to room temperature
7 ounces marshmallow creme or fluff
1 cup powdered sugar
1 teaspoon vanilla extract
Pinch of salt
1 tablespoon milk (more or less as necessary to make the filling a thick but spreadable consistency)
To make the cookies:
Preheat oven to 350°F. Line a cookie sheet (12 x 17 inches, or use two smaller cookie sheets) with parchment paper.
In a medium bowl, whisk together the dry ingredients: flour, cocoa powder, baking soda, and salt.
In a large bowl, using a hand or stand mixer at medium speed, beat butter and sugar until pale and fluffy. Add egg. Beat until well combined. Add vanilla.
Reduce mixer speed to low and mix in about a third of the milk, followed by a third of the dry ingredients. Continue, alternating between dry and wet ingredients, until well combined.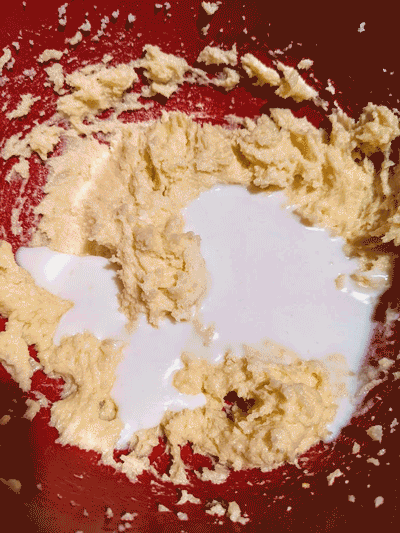 Divide the batter approximately in half. You will bake the cookies in two batches. Scoop out batter using a rounded tablespoon or ice cream scoop to make 12 mounds. The cookies will spread, so space them as far apart as possible on the pan. A dozen will just fit on a 12 x 17 inch pan. If you have smaller pans, use two pans or bake in batches.
Bake for 15 to 17 minutes. The cookies are done when they spring back if gently pressed.
Remove cookies and cool on a rack. Repeat with the remaining batter. Let the cookies cool completely.
To make the filling:
Place all ingredients except the milk in a large bowl and beat until fluffy. If the filling seems too stiff to spread, add a little milk (a tablespoon or less should do).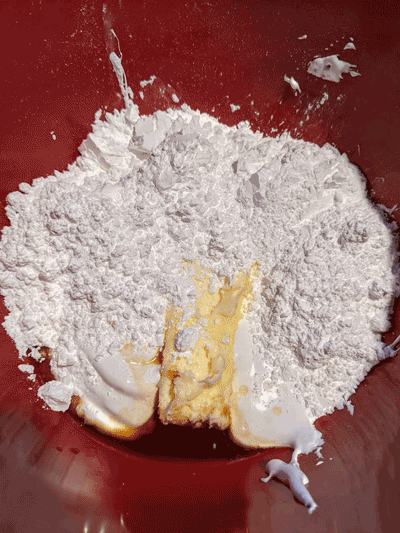 To assemble the cookies:
Flip over half the cookies. Spread the marshmallow filling on the flat side.
Sandwich with remaining cookies, pressing down slightly so that the filling spreads to the edge.
I absolutely swooned over these delightful treats! Granted, I made my individual pies way too large because I erred on the side of ice cream scoop rather than tablespoon when measuring out the batter, but that didn't detract from the taste at all. The chocolate cake cookies were delightfully soft, fluffy, and flavorful, and the marshmallow filling was perfection—not too sweet but perfectly balanced against the chocolatey goodness of the cookies. These are far and away the best cookie sandwiches I've ever made and quite possibly also the best I've ever tasted!
Next week, we leave Catalpa Springs for the Midwest to cook up a Southeast Asian treat while investigating the untimely death of a beauty pageant judge. Do join me!