GIFnotes: Giving you the basic plot summary of an upcoming book with the help of the Graphics Interchange Format.
Clare Henry's snowy Star City, Utah, oasis turns deadly in the third Dangerous Type Mystery from New York Times bestselling author Paige Shelton—take a visual tour with GIFnotes!
The visit of quirky world-famous horror author Nathan Grimes to Star City is especially thrilling for Clare Henry and her grandfather Chester.
As the owners of The Rescued Word, a charming boutique shop in town, Clare and Chester specialize in restoring old typewriters and repairing beloved books.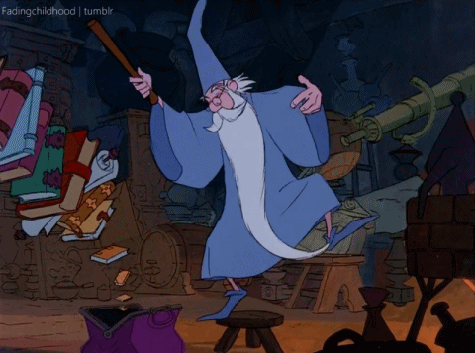 They've invited Nathan to their shop to use their equipment for his next book.
But all plans to work on the book take a step in the wrong direction when a tourist discovers an abandoned ski boot on the slopes…
And the only sign of the owner is the dismembered foot he left inside!
Nathan's writer's curiosity for all things horror is further piqued after the body of Clare's high school friend Lloyd Gavin is discovered sans one foot.
When all toes point to a class reunion gone wrong…
Nathan can't help but join Clare and her best friend, police officer Jodie Wentworth, as they hurry to track down the killer before more former classmates become Most Likely to Be Killed.
Want more GIFs? Take a visual tour through Gail Oust's fifth Spice Shop Mystery, Ginger Snapped!
To learn more or order a copy, visit:
---
Paige Shelton is the New York Times bestselling author of Bookman Dead Style and To Helvetica and Back in the Dangerous Type Mystery series. She also pens the Farmers' Market Mysteries, including Bushel Full of Murder and Merry Market Murder, and the Country Cooking School Mysteries, including If Onions Could Spring Leeks and If Catfish Had Nine Lives. Paige Shelton has lived in a bunch of places but currently resides in Arizona with her husband.