Book Review: By Way of Sorrow by Robyn Gigl
In this thrilling debut, Robyn Gigl introduces Erin McCabe, a New Jersey criminal defense attorney who takes on a case that could be the biggest of her career—if it doesn't cost her her life.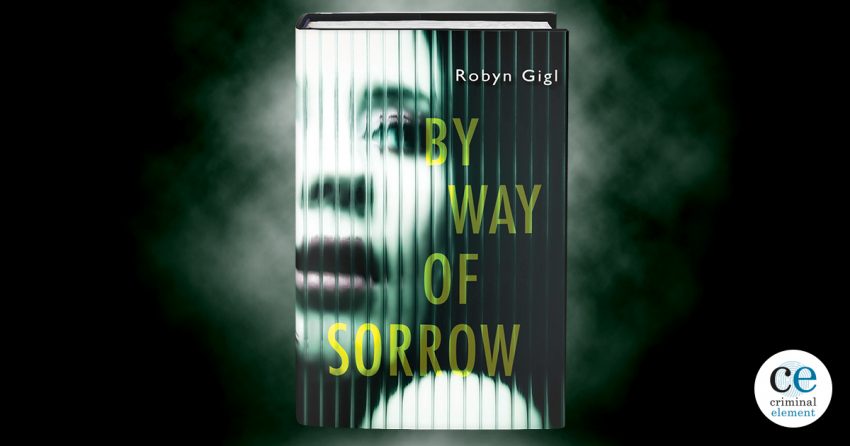 I first wrote this review to coincide with By Way Of Sorrow's original publication during Pride Month in 2020, but the pandemic pushed it back almost a year. I'm so pleased to be able to talk about this book now as part of society's ongoing LGBTQIA+ discourse. A timely #OwnVoices legal thriller, it stars Erin McCabe, a transgender lawyer who takes on a case that could be the biggest of her career.
It's April 2007 in Atlantic City, New Jersey. The son of State Senator William E. Townsend Sr. has been found stabbed to death in a seedy motel. Sharise Barnes, a 19-year-old transgender sex worker, is quickly apprehended but maintains her innocence despite the overwhelming amount of evidence against her. 
When the public defender refers the case to Erin, she's at first hesitant to take it on. Her own family has had trouble accepting her since her transition two years ago, and the publicity that will come out of this case is unlikely to endear her to them further. But meeting Sharise convinces her that she's uniquely positioned to fight for her client's rights, not only to guarantee a free and fair trial for the teenager but also to ensure that Sharise is treated with basic human decency. Erin knows what to say in court to defend Sharise because she's also had to contend with defending her own personhood, though with far lower stakes than in a courtroom on trial for murder. When faced with a judge who pushes Erin to refer to her client as male, she's more than willing to push back:
A bemused smile spread across Erin's face. Let's go at it. "Judge, I agree you have ruled, but that doesn't change who my client is any more than stating you will treat me as a woman changes who I am. I am just as much a transgender woman as my client is. We were both assigned male at birth. The fact that I may have had the benefit of certain medical interventions doesn't elevate my status over hers. Surgeries do not make a person more or less transgender. It's what's up here," she said, pointing to the side of her head, "not what's been a person's legs that determines their gender. All that surgery can do is alter a person's outward appearance."
Trans rights are front and center in this engrossing courtroom thriller, as Erin must strenuously defend her client even as powerful forces amass to bury the case, and by extension Sharise, as quickly as possible. Senator Townsend is a force to be reckoned with, pulling every string at his disposal in order to convict her and in the process obscure the truth about his own son. But how far is he willing to go? 
When prosecuting attorney Barbara Taylor tries to offer Erin collegial advice regarding not crossing the senator, Erin responds by handing opposing counsel a copy of a recently filed police report:
As she got near the end of the report, Taylor let out an audible gasp, covering her mouth with her left hand. When she finished, she looked up at Erin. "Have they found out who broke into your place?"

Erin shook her head. "No."

Barbara ran her hand across her forehead. "And the note was pinned to the door with a switchblade?"

Erin closed her eyes and inhaled. "Yeah, the same type of knife the coroner believes was used to kill Mr. Townsend."

"Why did you show this to me?"

"Because you said you want to warn me about who I was dealing with," she replied, fixing her gaze on Barbara. "I know who I'm dealing with. But I thought I owed you the courtesy of returning the favor."
With tight, realistic plotting interweaving a murder mystery with insights into transgender issues, By Way Of Sorrow is a promising series debut. I especially appreciated how trans issues were examined across class and color lines, though I did occasionally wonder whether a sensitivity reader had been consulted to review Sharise's vernacular, which often seemed unrealistic. But since I'm hardly an expert on the subject, maybe that's just me: I would be happy to stand corrected. That aside, this novel does have terrific black representation, giving its many minority characters fully realized motivations and disparate personal lives. I'm looking forward to seeing where Robyn Gigl will go with this series next, and am really glad she's writing so honestly and entertainingly about trans issues in a field with precious few trans leads.