Book-Inspired Cocktails: "Fruit Loops"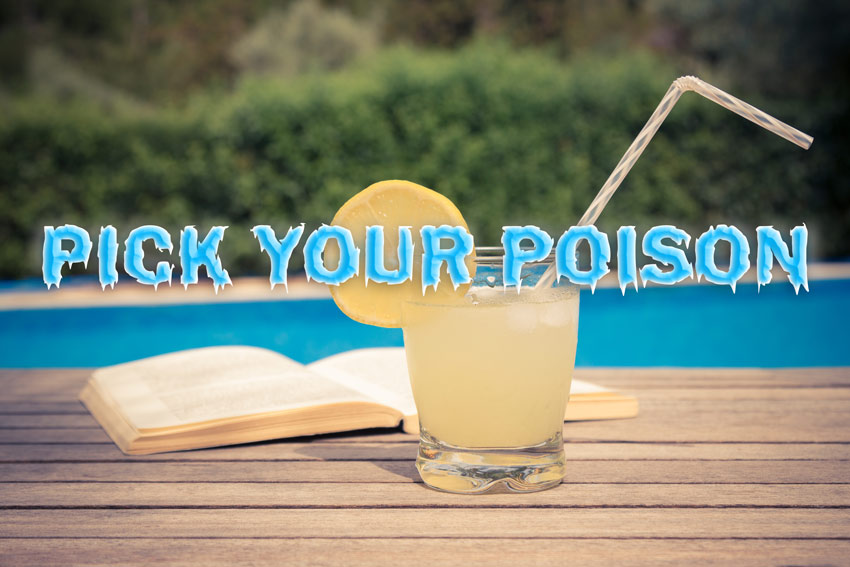 What do you do when a real-life toucan might be the key to a grave robbery and murder?
Follow your nose with this week's Pick Your Poison—where we create a cocktail inspired by a recently published mystery, thriller, or crime novel—the "Fruit Loops" cocktail, inspired by Donna Andrews's 23rd Meg Langslow Mystery, Toucan Keep a Secret!
Toucan Keep a Secret is the 23rd book in New York Times-bestselling author Donna Andrews's hilarious Meg Langslow mystery series.
Toucan keep a secret, if one of them is dead.
Meg Langslow is at Trinity Episcopal Church locking up after an event and checking on the toucan her friend Rev. Robyn Smith is fostering in her office. When she investigates the sound of hammering in the columbarium (the underground crypt where cremated remains are buried), Meg finds the murdered body of an elderly parishioner. Several niches have been chiseled open; several urns knocked out; and amid the spilled ashes is a gold ring with a huge red stone.
The curmudgeonly victim had become disgruntled with the church and ranted all over town about taking back his wife's ashes. Did someone who had it in for him follow him to the columbarium? Or was the motive grave robbery? Or did he see someone breaking in and investigate? Why was the ruby left behind?
While Chief Burke investigates the murder, Robyn recruits Meg to contact the families of the people whose ashes were disturbed. While doing so, Meg learns many secrets about Caerphilly's history―and finds that the toucan may play a role in unmasking the killer. Clues and events indicate that a thief broke into the church to steal the toucan the night of the murder, so Meg decides to set a trap for the would-be toucan thief―who might also be the killer.
PICK YOUR POISON
"Fruit Loops"
Ingredients:
2 oz. Three Olives Loopy Vodka
1 oz. blue curaçao
1 oz. cream
Fruit Loops (garnish)
How to make the cocktail:
Add the vodka, blue curaçao, and cream to a mixing tin with ice.
Shake well.
Strain into a rocks glass over fresh ice.
Garnish with a few Fruit Loops.
So have a few "Fruit Loops" cocktails and don't forget to order your copy of Donna Andrews's Toucan Keep a Secret today!