Baby Teeth by Zoje Stage: A Visual Guide
GIFnotes: Giving you the basic plot summary of an upcoming book with the help of the Graphics Interchange Format.
A powerhouse, razor-sharp novel of psychological suspense from blazing new talent Zoje Stage, Baby Teeth is a debut about a mom desperate to find help for her young daughter, whose disturbing behavior grows increasingly dangerous—take a visual tour with GIFnotes!
Suzette is unable to form a bond with her seven-year-old daughter.
Who cannot―or will not―speak.
Ever since Hanna was a baby…
Suzette felt rejected by her.
It's as if the child hates her.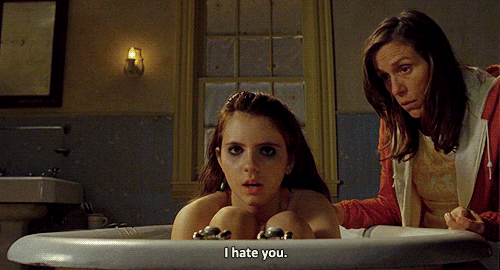 Leaving Suzette very frightened.
Alex wants to believe his wife's accounts of their daughter's cruel and unusual behavior.
But he's never seen anything but her love.
Is Hanna just a naughty girl whose antics reveal intelligence, creativity, maybe even charm?
Or is she actually trying to kill her mother?