Accidental Research … Into the Mob
Read Alan Hruska's guest post about how his experiences as a lawyer accidentally became research into mob-related activities that eventually inspired and informed his fiction.
I write books, mostly thrillers. But earlier, and for many years, I tried civil cases, large and small, of almost every variety. I never thought of it as research for writing, but of course, it was. I also never thought that any of it—being almost entirely civil not criminal—would lead me into Mafia territory, much less beget some of my most interesting villains, but that, too, proved short-sighted.
It began with a meeting in Washington with Bobby Kennedy. At the time, he was Chief Counsel of the McClellan Committee, which was investigating labor racketeering. LIFE had run a series on organized crime and gotten sued for libel by the Pennsylvania capofamiglia, Rosario Bufalino. Kennedy was a source for the story. I was eight years younger than him and a junior lawyer in my firm, which represented the magazine. He had little time for me, but I learned more about the Cosa Nostra listening to him for 40 minutes than most anyone at the time understood. I also learned who RFK was: intense and marked for greatness.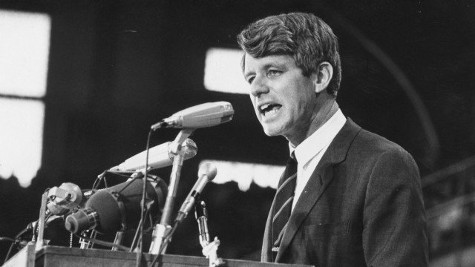 I remember another episode, years later, when I found Gay Talese in my office after returning from court having not slept in two days. He presented me with his 600-plus-page manuscript entitled Honor Thy Father. He told me that two of my clients—Time, Inc. and Esquire—were considering bidding on serial rights to the book but wanted me to ensure that his sources were real and any libel or privacy litigation could be defended. The problem was the auction was the next afternoon, so the manuscript had to be read that night and the interviews conducted by telephone in the morning. I called the clients. They apologized for the rush but confirmed the necessity. It would be the third night without sleep.
The book was about the Mafia family created by Joe Bonnano and inherited by his son Bill, who was Talese's main source and then in prison. I read the whole thing and then talked to several members of the family, having particularly revealing conversations with Bill from a prison phone and one of his sisters—an amazing crash course in Mafia history and lore.
Years later, I was asked by the Chief Judge of the Second Circuit Court of Appeals, Irving R. Kaufman, to become the Executive Director of Reagan's Presidential Commission on Organized Crime, which was to be chaired by the Judge. I respectfully declined. I didn't believe in a commission of this sort and told him why.
For example, I asked him to consider what would happen if I—having accepted the job—might pay a visit to, say, the U.S. Attorney in Kansas City. My pitch would be: We want you and the head of the organized crime task force in your district to turn over all the evidence you've worked so hard to develop so we can pop it in our televised hearings, presume to take credit for it, and probably screw up your future trials. Apart from the unreality of a favorable response, I continued, the judge should also envisage witnesses appearing with paper bags over their heads, unread commission reports gathering dust on library shelves, and a commission budget controlled by the Department of Justice (which might actually be a target of a truly independent commission—i.e., one in control of its own budget).
But Judge Kaufman (who not so jokingly referred to himself as IRK) would hear no refusal, and to me—a mere lawyer in his jurisdiction—this jurist was "he who must be obeyed." Within reason, of course. And more than one such reason developed. After demonstrating the lack-of-independence point, I felt free to withdraw and did. That action simultaneously convinced the Department of Justice of my independence from them; they announced they would never agree to my appointment; and the whole thing landed on the front page of the New York Times as a "who quit first" squabble.
During an interim, however, I actually did speak to government prosecutors in confidence and actually learned something more about organized crime in America. My novel Pardon the Ravens and the one I just completed, titled Smash Mouth, are based in part on that learning. My legal thriller, It Happened at Two in the Morning (available now!), draws on other experiences in the practice—not so accidental, perhaps, but no less suggestive of a story to be told. As a young lawyer, over-worked and sleep-deprived, I doubt that I ever reflected that all these experiences were grist for the mill. But it certainly turned out that way.