GIFnotes: Giving you the basic plot summary of an upcoming book with the help of the Graphics Interchange Format.
This week, Lady Emily travels to Greece and runs into someone she never thought she'd see again—especially since she thought he was dead—in Tasha Alexander's 11th Lady Emily Mystery, A Terrible Beauty.
On a quest to distract her lifelong friend Jeremy from his recent heartbreak,
Lady Emily organizes a holiday in Greece.
As a lover of all things Greek, she quickly finds herself occupied with tours of ancient ruins,
Lively debates with Margaret, a devoted Latinist,
And slightly more scandalous endeavors with her dashing husband, Colin Hargreaves.
But the pleasantries are brought to an abrupt halt when a man long believed dead greets the party at their island villa.
Lord Philip Ashton, Colin's childhood best friend and Emily's first husband, has returned. But can Philip really be who he claims, even if he has the scars and stories to prove it?
Where has he been for all this time? And will his undying love for Emily drive him to claim what's his?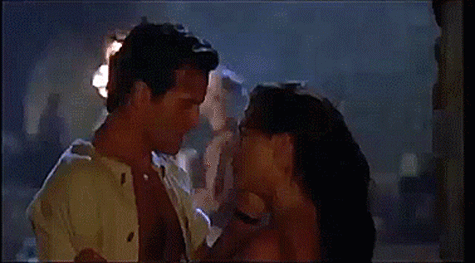 Intrigue mounts as Philip reveals that he has been plagued for the past few years by an illegal antiques trader who believes he is in possession of a piece of Achilles' helmet, a priceless relic that was stolen from him moments after he unearthed it on an archaeological dig.
Emily must employ all of her cunning and expertise to thwart thieves who threaten not only her own safety, but that of those precious artifacts she holds so dear.
A trail of overheard conversations, murderous assailants, and dead bodies leads her on a chase to uncover more than one buried truth.
To learn more or order a copy, visit:
---
Tasha Alexander attended the University of Notre Dame, where she signed on as an English major in order to have a legitimate excuse for spending all her time reading. She and her husband, novelist Andrew Grant, divide their time between Chicago and the UK. She is the author of the Lady Emily novels, a series of historical suspense, including Tears of Pearl and Dangerous to Know.