When facing execution, some use their last words as an apology for their actions, repenting for the crimes they've committed. Others use them to continue to assert their innocence. Some use their last words to rattle off one last joke. Below are 8 of the most humorous last words from criminals facing execution:
James French
"How about this for a headline for tomorrow's paper? French fries."
Robert Alton Harris
"You can be a king or a street sweeper, but everyone dances with the Grim Reaper."
Carl Panzram
"Hurry it up you Hoosier bastard! I could hang a dozen men while you're screwing around."
John Spenkelink
"Capital punishment: them without the capital get the punishment."
Gary Burris
"Beam me up."
Mary Blandy
"For the sake of decency, gentlemen, do not hang me high."
Thomas J. Grasso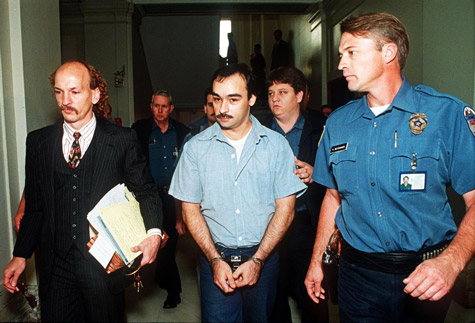 "I did not get my Spaghetti-O's, I got spaghetti. I want the press to know this."
George Appel
"Well, gentlemen, you are about to see a baked Appel"
What would your last words be if you were to be executed? Let us know in the comments below!